Huff 'n' Puff Trail
Trail Maintenance and Cleanup
22 July Cleanup - Shelton Rotary had a great turn out on Saturday 22 July to clean-up the trail and do maintenance around the Memorial. The parking lot was graded and the old potholes had vanished. The trail is looking better each time we do a cleanup day and there is a noticeable decrease in the amount of trash in the woods. Great job Rotarians!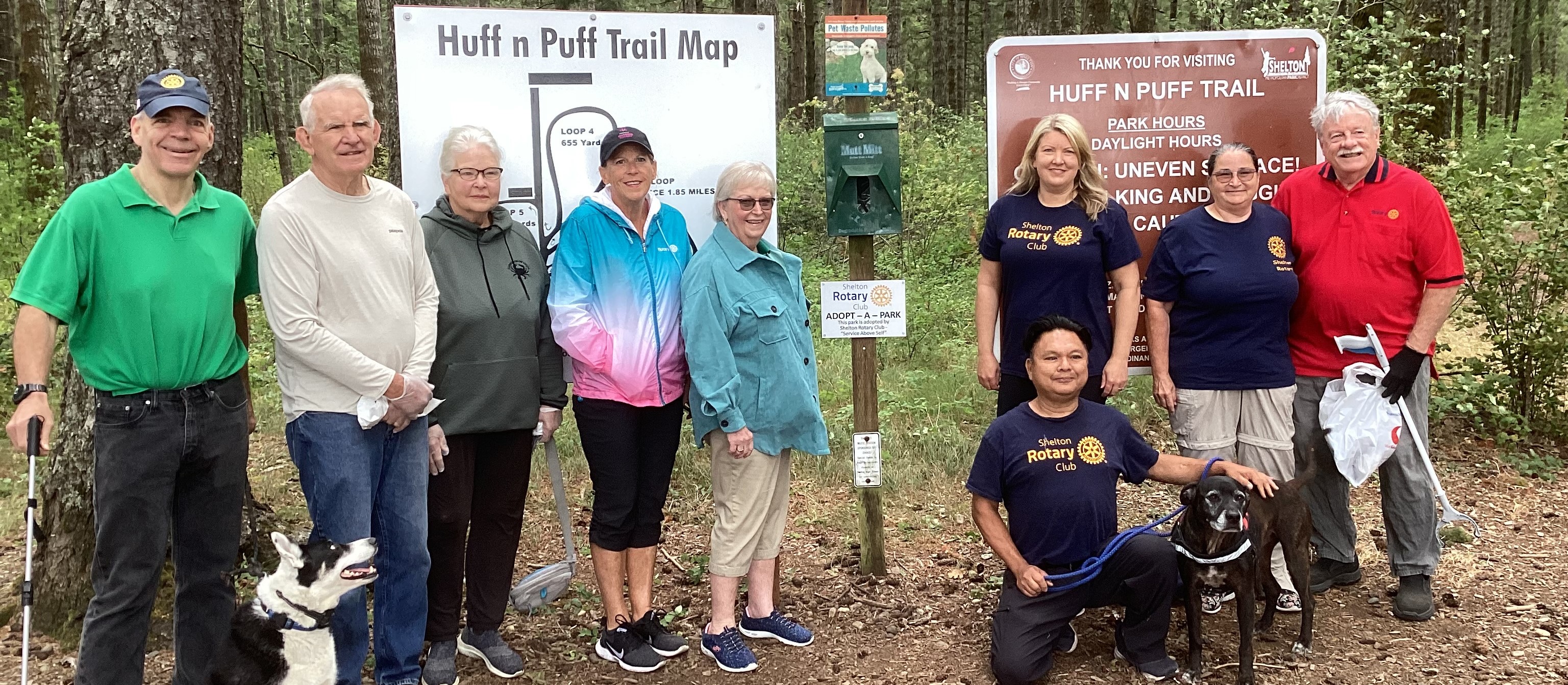 10 June Cleanup - Shelton Rotary Club invested 10 hours of volunteer time on 10 June; cleaning up trash, removing scotch broom, and interacting with community members using the trail. It was a great day!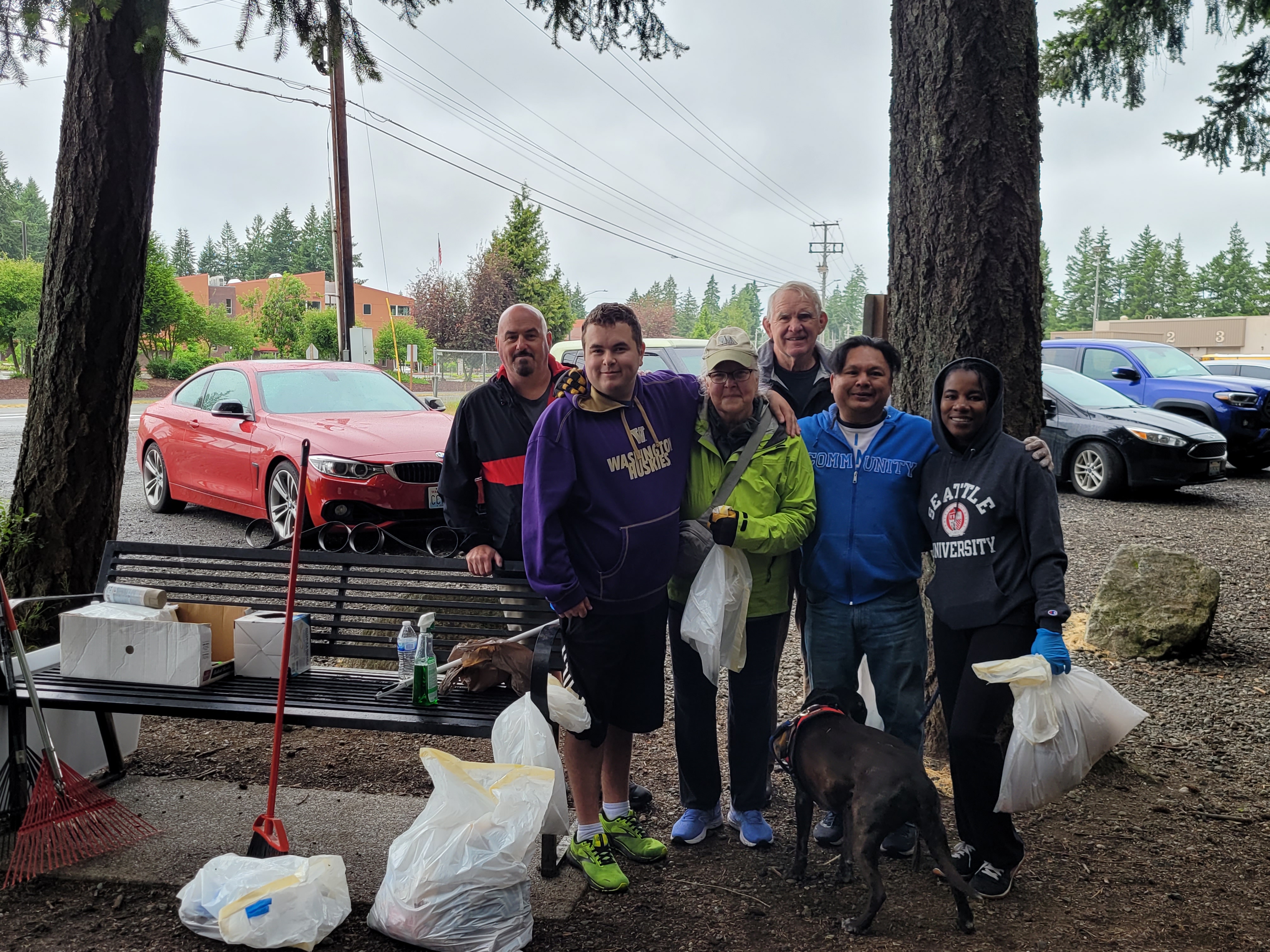 6 May Cleanup - The first Saturday morning work session occurred May 6, 2023 and consisted of general clean up, and interacting with community members.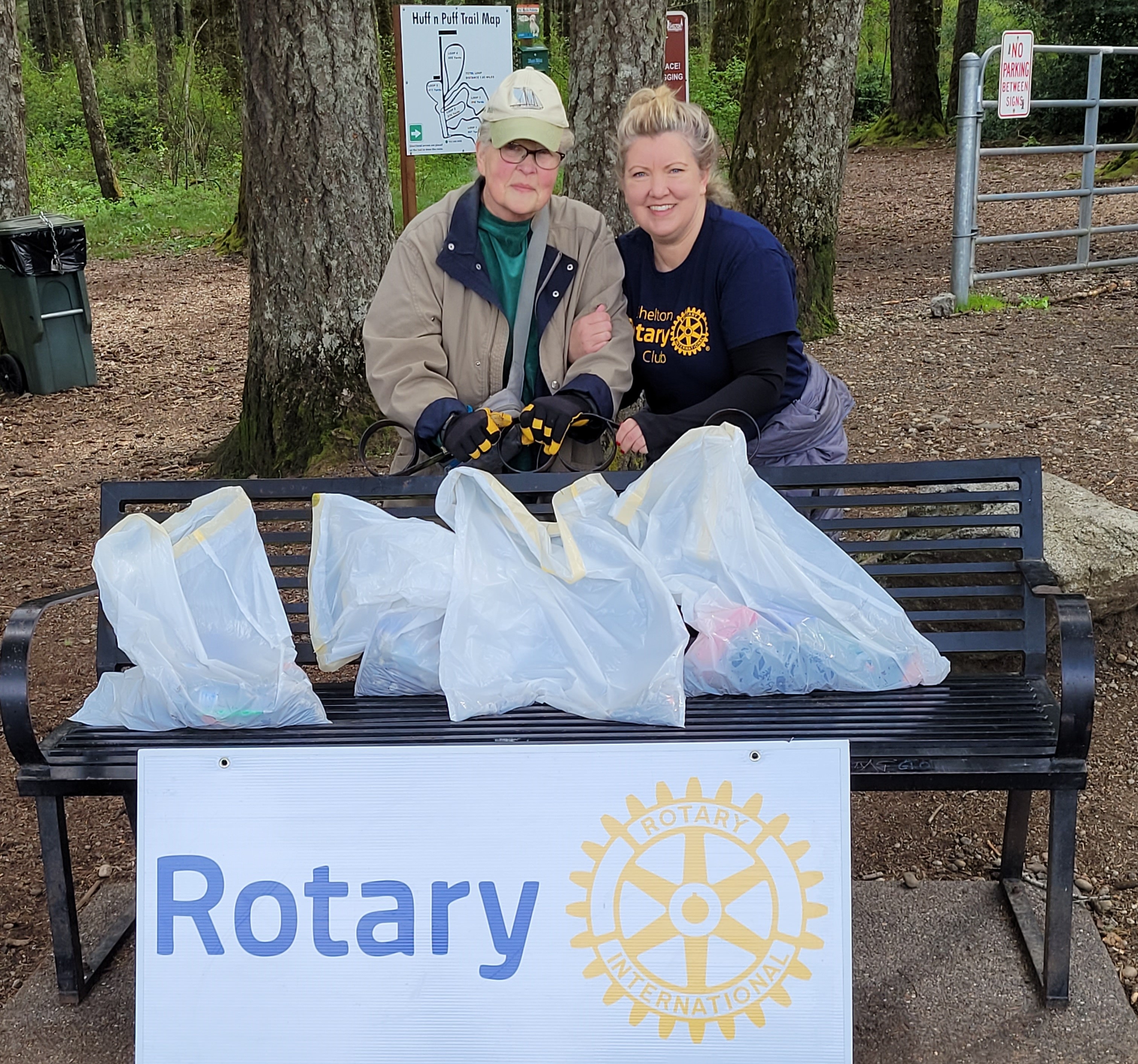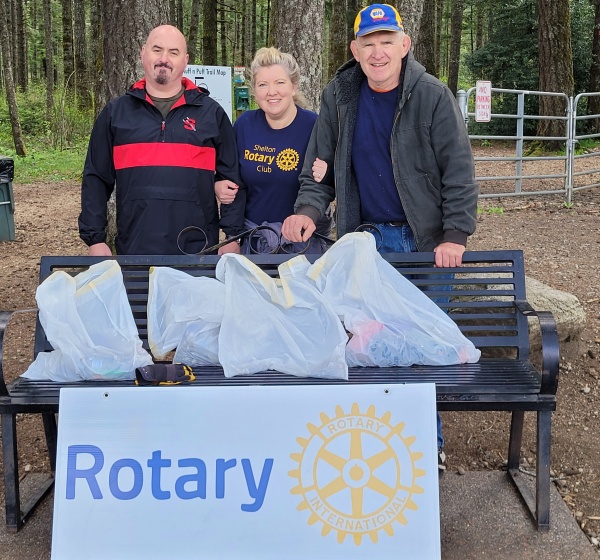 __________________________________________
Adopt-A-Park - On May 3, 2023, Shelton Rotary officially adopted the Huff 'n' Puff Trail as part of the Shelton Adopt-A-Park program. Shelton Rotary responsibilities are to complete regular cleanups around the trail and monument.
City of Shelton News Post, "Shelton Rotary Adopts Huff 'N' Puff Trail"
______________________________________________________________________
Kick-off Event - On April 15, 2023, the Shelton Community took part in the kick-off clean up of Huff 'n' Puff Trail and the Student Memorial. The Shelton and Skookum Rotary clubs were present, as well as Mayor Eric Onisko, the City Manager Mark Ziegler and Abe Gardner who had the original idea of a student memorial as part of his Eagle Scout project in 1999. The monument was cleaned as well as the surrounding area and trails.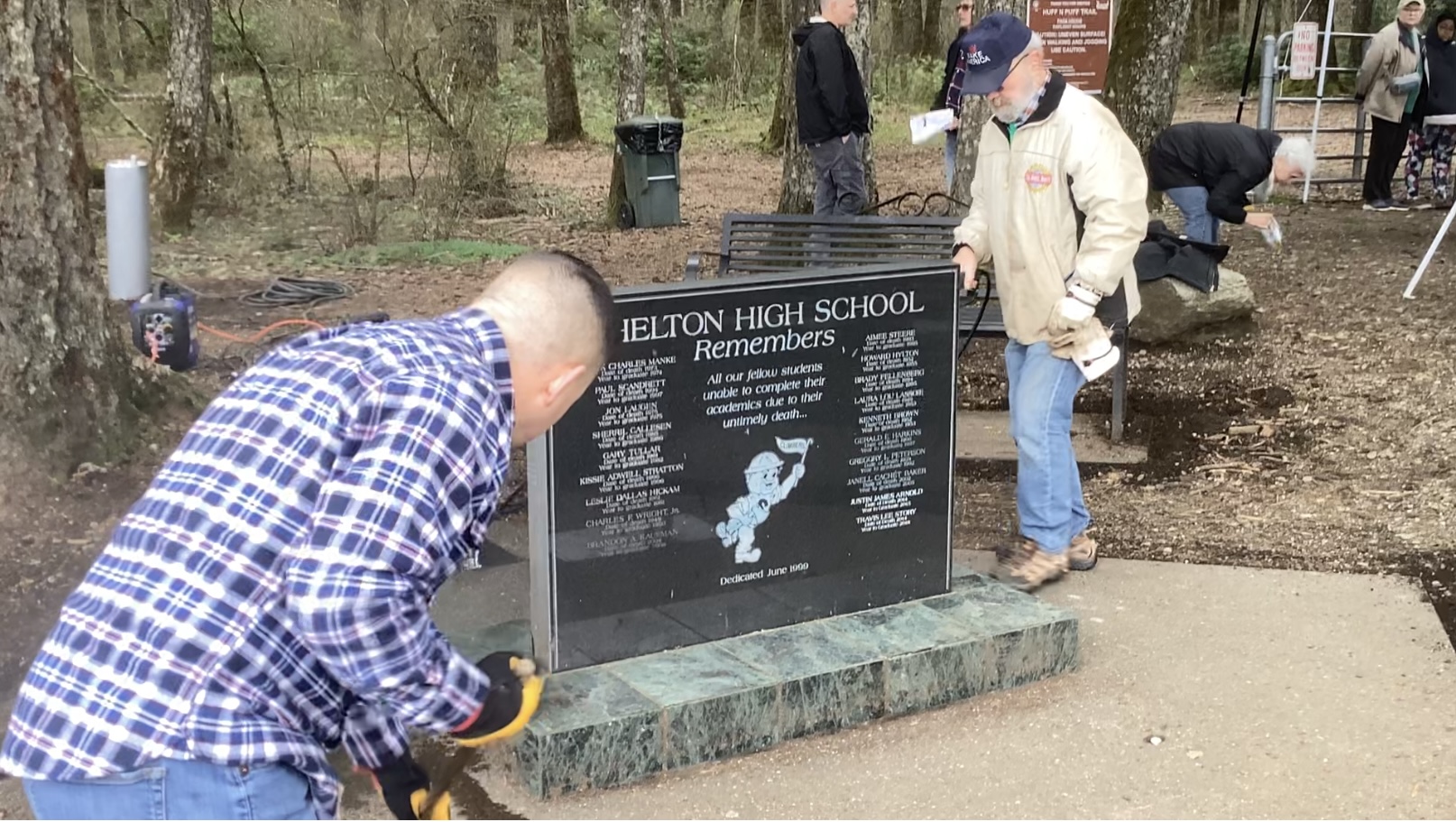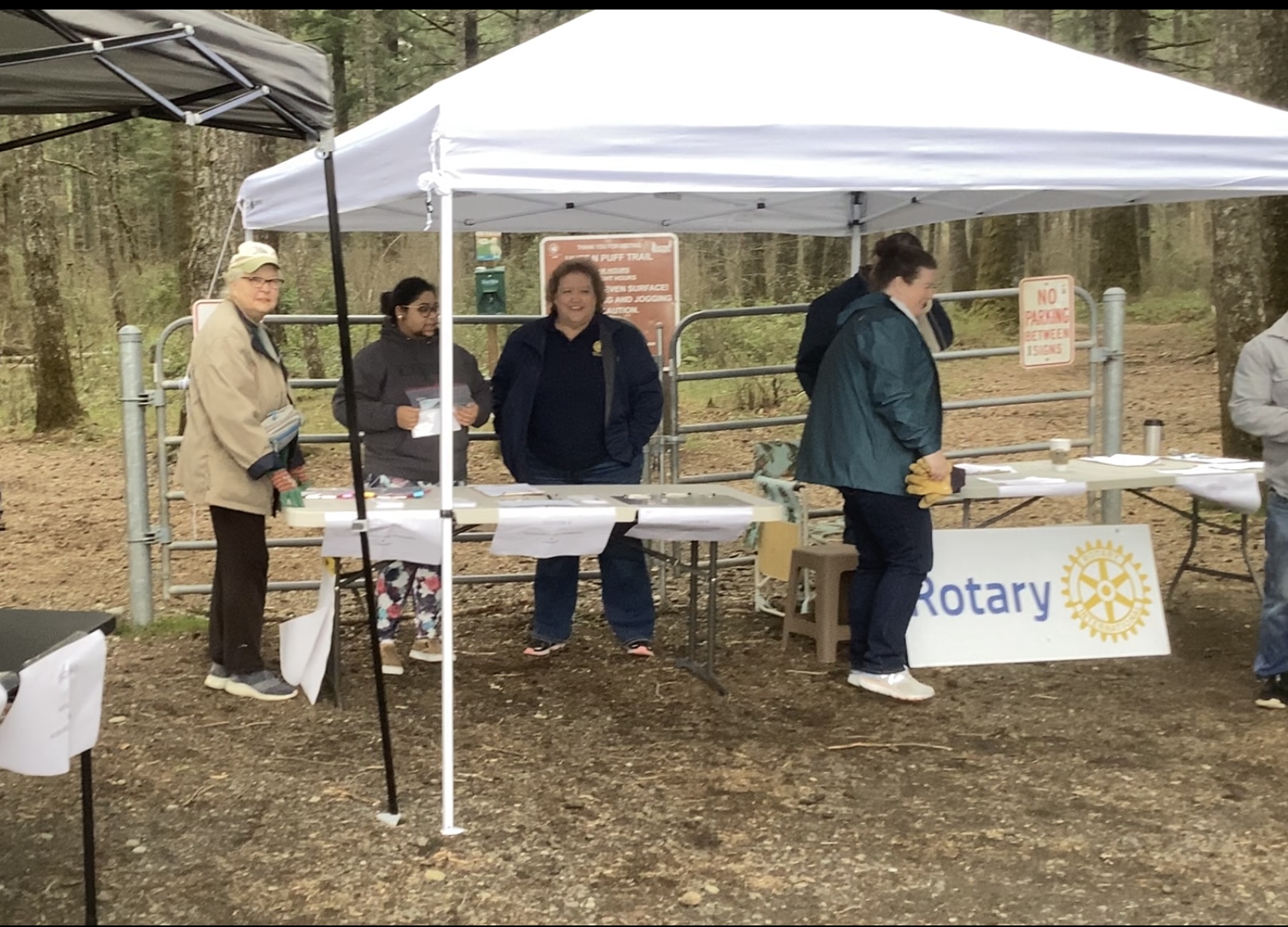 "Happy Meetings on the Huff 'n' Puff Trail" by Kirk Ericson, The Shelton-Mason County Journal